SOLUTIONS
DELIVERED.
THINK helps companies plan, build and grow in the areas of technology, customer experience and program management.
YOUR TECHNOLOGY EVOLUTION ENGINE
We help companies thrive in the digital age by refreshing themselves constantly, experimenting with new ideas and scaling successes.
BUILD BETTER EXPERIENCES
Creating authentic, powerful and integrated campaigns through the disciplines of strategy, creativity, design, performance marketing, public relations and user experience
TURN INSIGHT INTO ACTION
We work with you every step of the way to successfully achieve critical benchmarks, navigating the change process, while creating action plans that focus on how to make your company more profitable and efficient.
 Deliver the digital experiences that your customers demand. 
Helping our clients: 
Deliver a transcendent customer experience

Apply automation strategies where applicable

Support enterprise DevOps

Drive data-based business outcomes
SERVICES
Technology

Application Development

Web Development

Enterprise API Integration

Emerging Tech

eCommerce

CRM
Raising your brand to new heights.
Offering a significant range of capabilities including:
Smart Strategy
Brand Discovery

Creative Direction

Market Research

Target Audience

Analysis

Project Management

Client Relationships
Purposeful Design
UI/UX

Visual Design

Interactive Media

Video Production

Copywriting

Illustration

Environments

Social Media
Turn Insight into action.
We Solve Problems
Helping companies solve problems by creating action plans to increase efficiencies, improve systems, and team dynamics.
Operational Excellence
Increase 

team unity

around a common mission, vision & values

Create a healthy culture of discipline & accountability

Prioritize business development efforts to make revenue more consistent
OUR APPROACH
Strategic Planning
Create an actionable strategic plan that your team will buy into & execute
Team Health
Improve team health & effectiveness
Leadership Development
Grow as a leader through greater self-awareness and coaching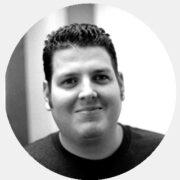 Philip Ramsey – Founder and Principal Consultant 
 He has spent two decades working with non-profits, big business, technology, trade associations, finance, and marketing & communications teams. He sets up shop most often where form and function collide while creatively helping companies improve systems, and team dynamics.